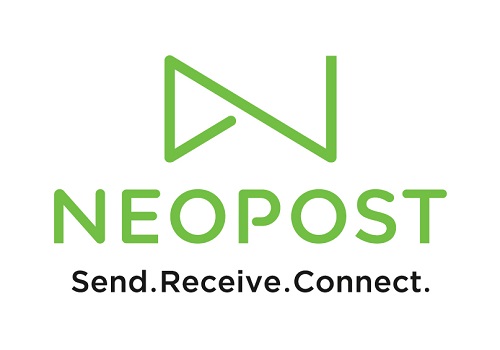 Give the Right Impression
Promote customer relations with printed slogans that enhance the professional look of your organization.
Select advertising slogans to reinforce communication with your customers.
Mix It Up – IS-350 Will Sort It Out
Fast, accurate weighing and franking. Using Differential Weighing, simply place all your mixed weight mail on the weighing platform, remove an item and the correct rate is calculated.
The IS-350 is as ready as you are. With Smart Start technology, each time an envelope is removed from the weighing platform the IS-350 starts and is ready to process your mail.
Pricing Your Mail Has Never Been Easier
Don't be confused by postal rates. Let the IS-350's Rate Wizard give you a hand so you don't have to be a postal expert. Whichever rate you need, the IS-350 will figure it out. You'll enjoy hassle-free postal rate changes as they are automatically downloaded ensuring simplicity, accuracy, and compliance.
Save even more time by eliminating keystrokes when you select the mail class you need
from the rate shortcuts menu.
From single envelopes to larger packages, you'll have the flexibility you need to weigh and manage your mail with ease.
Never Out of Ink
Managing ink couldn't be easier. The IS-350 uses a long-life cartridge optimizing ink yield and minimizing replenishment.
Plus, the IS-350 will send you a Low-Ink E-Mail Alert so you can be sure your mail keeps moving.
Thanks to the Click n' Snap design, changing ink cartridges has never been easier.
Printing speed
40 imprints/min.
Job imprint memories
Up to 9 memories
Weigh platform
3Kg
Connectivity
LAN
Dimensions
357mm(L) x 260mm(H) x 375mm(W)
Max. envelope thickness
9mm
Auto label dispenser
No
PIN number security
Yes
Account reporting and control
Up to 10
Options
Analogue modem
Differential Weighing
Department upgrade ( max. 100 )